Who Shot the Sheriff? Netflix' ReMastered Series Investigates Bob Marley Assassination Attempt
10/02/2018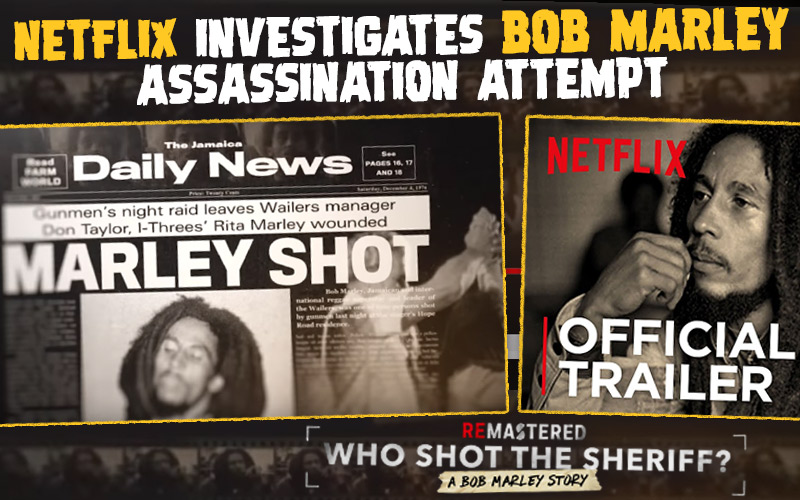 ReMastered - a new Netflix documentary series will dive into eight music mysteries. The first episode "Who Shot the Sheriff?" investigates who is responsible for the shooting of legendary musician Bob Marley. The assassination took place in Kingston, Jamaica - December 3rd, 1976.

Netflix about "Who Shot The Sheriff?": "The violent political suppression of the roots reggae movement in Jamaica told through an investigation into Jamaican politics and the CIA's involvement in the mysterious shooting of Bob Marley."

The documentary includes interviews with Reggae legend Jimmy Cliff, former Jamaican prime minister Edward Seaga, Vivien Goldman and Wayne Jobson.

It will be aired on October 12th - only on Netflix! Watch the official trailer below.

About ReMastered: Netflix's Original Documentary Series, ReMastered, investigates high-profile events affecting some of the most legendary names in music, presenting groundbreaking discoveries and insights beyond what's been previously reported. Later episodes of ReMastered will feature Johnny Cash, Jam Master Jay (Run-DMC), Sam Cooke, Victor Jara, The Miami Showband, Robert Johnson and Solomon Linda.