New Album: Lee Scratch Perry – The Black Album
10/04/2018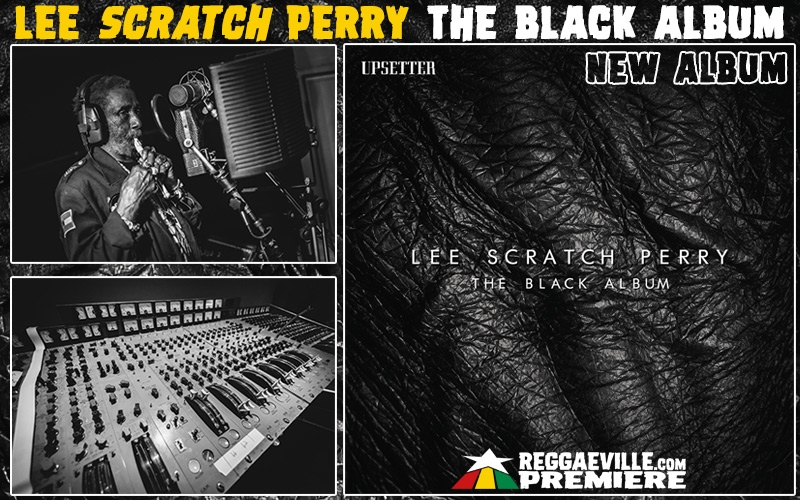 After the 2014 Back On The Controls Grammy nominated album release, we can now look forward to a new Lee Scratch Perry album produced by Daniel Boyle (Rolling Lion Studio): THE BLACK ALBUM!

It is scheduled for a release on October 12, 2018 as Double 12" Gatefold 180Gram Vinyl, CD and Digital release.

The album's sleeve notes let you dive into interesting details about the project and Reggaeville has the honour to premiere the song Solid State Communication. Listen below...

Over 2017 and 2018, Lee Scratch Perry re-united with producer and mixer Daniel Boyle, to start work on their second solo album project for Lee. Picking up where their last efforts Back on the Controls left off. Lee wanted to continue the raw analogue sound they had cultivated together over multiple past releases, and take it to the next level with new effects devices to create another sonic signature.

The sessions began in 2017, with ideas being laid down for the tracks. This took place at RAK studios in London with their ever changing Rolling Lion All Stars session band; where they tracked live, raw bass, keys and drum rhythm tracks which would become the foundation for the album.

Using strictly vintage analogue equipment, they employed RCA Ribbon microphones and RAK's early model vintage API desk to record. The 'sound' for the album was sculpted in these sessions. Vintage, but punchy, which was then blended with Lee's choice of super rare and custom analogue effects. Ursa Major Space Station and Stargate delays and reverbs, old choruses, spring reverbs, and tape delays were used to create a tight vintage feel but retaining the rawness of the 'Low Fi' roots sound Lee was aiming for.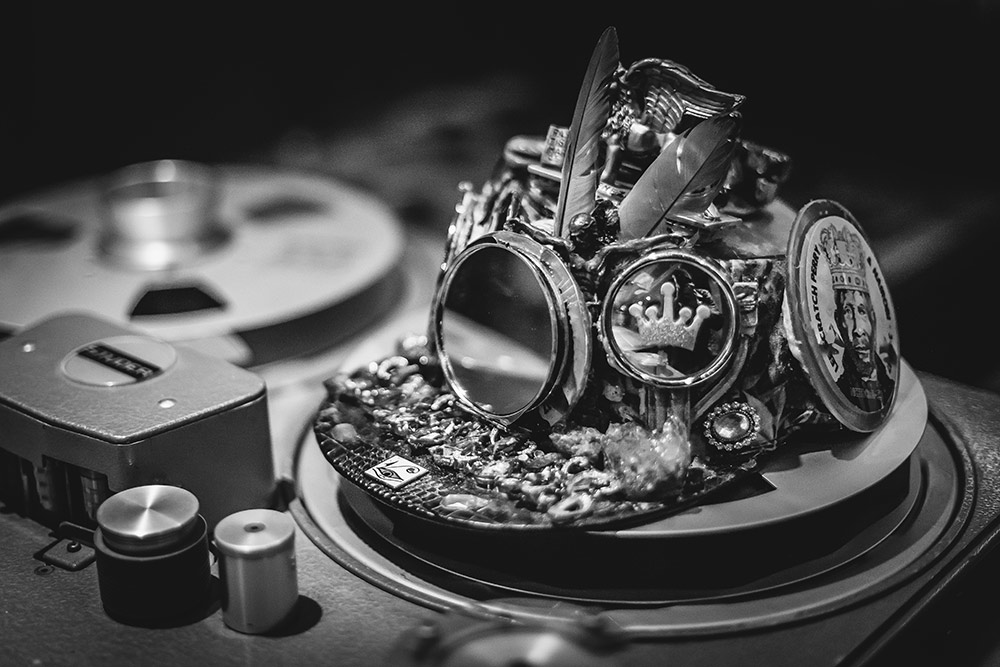 Lee then asked Robbie Lyn from his old Upsetters line up, to work with him on the keys for the project, and sessions were set up in Jamaica to capture Robbie on piano, and organs, adding a further dimension to the sound. Next Lee and Daniel added in a whole host of other sounds to the project, from Kete drums to a Hurdy Gurdy.

With the music coming together, the vocal sessions were held in Abbey Road Studio 3, again using vintage RCA ribbon mics, over driving their EMI TG console and Fairchild compressors to create a pleasantly distorted Lo Fi vocal sound that Lee wanted.

Lee and Daniel then returned to Daniel's Rolling Lion Studio, to mix and dub the album, live, on the mixing console.

Lee at 83 years of age is proud to present the result to the world, as his next full length solo album; presented in a showcase style with Dub versions. Continuing his inimitable Roots Reggae legacy. Lee's brief for the album was to blend the vintage and the obscure, during the sessions Lee referred to the sound and 'black' and wanted space, light and darkness in the songs and their respective Dub versions. The result sees Lee having mixed up an analogue concoction of ultra-rare effects, sonic wizardry and deep heavy roots rhythms.

The result is Lee Scratch Perry 'The Black Album'

ALBUM TRACKLIST
01. Mr Brown In Town
02. Mr Brown Dub
03. Trendsetter
04. Trendsetting Dub
05. Your Shadow Is Black
06. Your Shadow Is Dub
07. Dead Meat 08. Dead Meat Dub
09. Dub At Abbey Road
10. Abbey Road Version
11. Bumpy Road Of Life
12. Bumpy Dub
13. Captain Perry
14. Captain Dub
15. Killing Dancehall Softly
16. Killing Version
17. Solid State Communication
18. Solid State Dub