Mass Manipulation - Steel Pulse Announces New Album
10/10/2018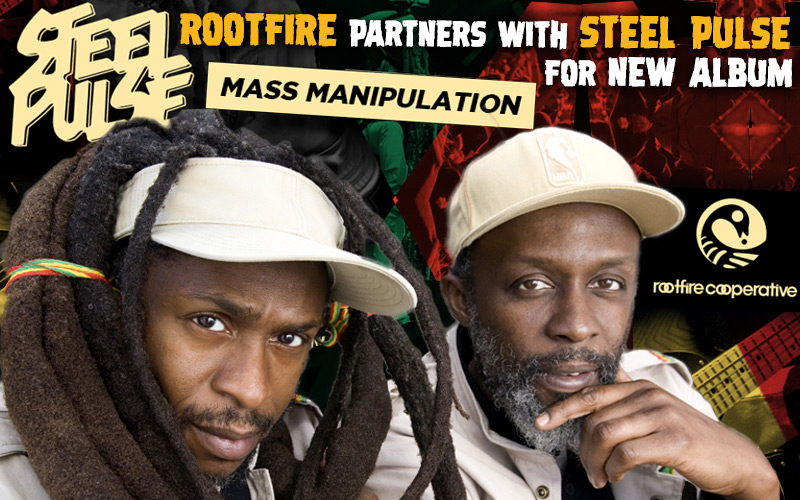 Great news for all Steel Pulse fans! 14 years after their last album (African Holocaust, 2004), the new album Mass Manipulation is announced to be released soon. We all know about the wide range of a "coming soon" announcement, so we hope it will be a real soon "coming soon".

David Hinds promises: "The new album will take the listener on a journey through our past, while navigating the political transformation of the present and deliver a vision of a "New Nation" that could be, now and into the future".

The announcement also marks a new partnership with Rootfire Cooperative. Rootfire is the only independent record label that affords the artist 100% of revenue and ownership from their music through the entire production and marketing process.

Stay tuned for more details about the new album...